What to do in Costa Blanca?
Calpe and Altea are the most suitable places, if you are searching for a calm place in the Costa Blanca, in order to enjoy the Spanish culture and lifestyle. In Altea, you will find a beautiful pebble beach with small shops and joyful restaurants. On the other hand, Calpe is a traditional fisher village with scenic, old streets with white houses. However, the Penyal d'Ifac, a 300 metres high rock sticking out of the Mediterranean Sea, is the most important characteristic of Calpe. In order to enjoy beautiful and joyful boulevards which are directly situated next to the coast, you have to visit Benidorm and Alicante. Long sandy beaches and massa tourism are the most important characteristics of Benidorm, which is worth to visit. Alicante is known as the place where people fly to, in order to continue their journey to other destinations in Costa Blanca. This is very unfortunate, because the city of Alicante is worth to visit or to live permanently.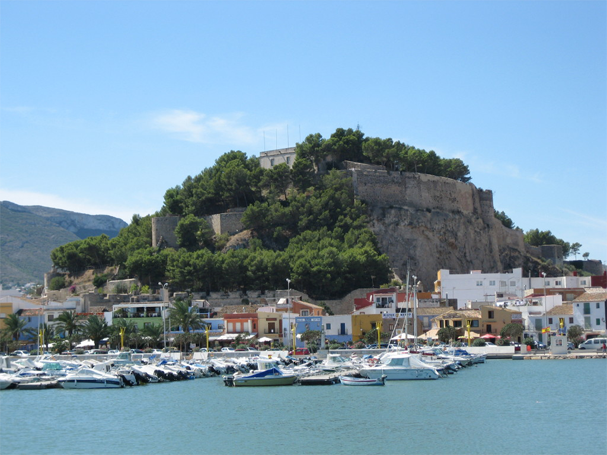 The Explanada de España forms the centre of the city, which is surrounded by beautiful and colourful flora. Thereby, in Alicante you will find the Castillo de Santa Barbara, a castle on top of the mountain Monte Benacantil. This castle provides the visitors with an amazing view of the city. Furthermore, there are also other sights in the Costa Blanca, which are worth to visit. The charming village of Guadalest, which is situated 23 kilometres from the touristic city Benidorm, is one of those examples. The castle of this village has a rich history that is presented to its visitors. Learn more about the cultural heritage and old lifestyle. A few kilometres near this village, you will find the historic city of Villajoyosa. It is worth to walk near the old part of the little city, which is situated directly next to the coast. In that part of the town, you will find old houses with different and magnificent colours. Thereby, Villajoyosa is also known because of its chocolate factory, Valor.
Fiestas de Moros y Cristianos (the feast of the Moors and the Christians) is being outrageously celebrated in almost every corner of the Costa Blanca. At this authentic event, you will find amazing parades, many fireworks and delicious food and drinks. The most popular Fiestas de Moros y Cristianos is held at the village Alcoy (Alcoi).
Because of the crisis, the banks repossessed many properties, such as villa's, apartments, houses etc. At the moment, the banks want to sell those properties to potential buyers, which causes a decrease in prices. Therefore, don't wait too long and start thinking about purchasing your dream house in Costa Blanca.
Properties at the Costa Blanca
.
You can find the latest Bank Bargains in the Costa Blanca here.
Costa Blanca - North
Houses for Sale Aguas de Busot > -
Houses for Sale Banyeres de Mariola >
Houses for Sale Benissa Coastal >
Houses for Sale Callosa d`En Sarrià >
Houses for Sale Campo De Mirra >
Houses for Sale Castell de Castells >
Houses for Sale Gata de Gorgos >
Houses for Sale Jalon valley >
Houses for Sale Jijona-Xixona >
Houses for Sale L`Alfàs del Pi >
Houses for Sale Llosa de Camacho >
Houses for Sale Rafol d'Almunia >
Houses for Sale San Juan de Alicante > -
Houses for Sale San Vicente del Raspeig > -
Houses for Sale Torremanzanas-La Torre de les Macanes >
Houses for Sale Villajoyosa-La Vila Joíosa >
Costa Blanca - South
Houses for Sale Callosa de Segura >
Houses for Sale Ciudad Quesada > -
Houses for Sale Dehesa de Campoamor >
Houses for Sale Formentera Del Segura >
Houses for Sale Guardamar del Segura >
Houses for Sale Hondón de las Nieves >
Houses for Sale Hondón de los Frailes >
Houses for Sale Los Arenales del Sol >
Houses for Sale Los Montesinos >
Houses for Sale Monforte del Cid >
Houses for Sale Orihuela Costa >
Houses for Sale Pilar de la Horadada >
Houses for Sale Pinar De Campoverde >
Houses for Sale San Fulgencio >
Houses for Sale San Miguel de Salinas >
Houses for Sale Torre de la Horadada >
Costa Blanca Weather Forecast